Hanwha to develop laser oscillator for air-defence system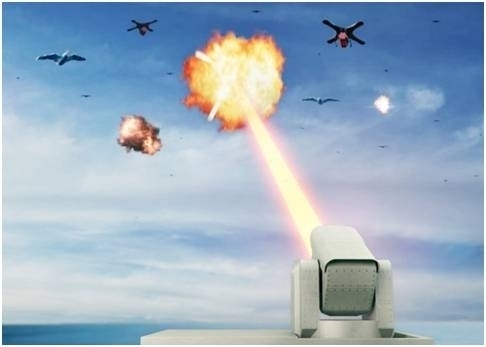 The company said in a statement that the KRW24.3 billion (USD21.9 million) contract, which was awarded by the country's Agency for Defense Development (ADD), is aimed at developing a prototype within four years.

The laser oscillator plays a key role in generating the laser beam and determines the performance of the laser weapon.

Laser-based weapons are geared towards engaging fast-moving targets quickly and accurately, making them particularly useful against small UAVs and missiles that conventional weapons cannot easily engage.

The contract announcement comes after the ADD revealed on 25 May that it had developed a laser-power enhancing technology for use in future weapon systems, with the most immediate application being a laser-based air-defence system.

This technology combines multiple lasers with different wavelengths into a single beam, which is understood to refer to a technique known as spectral beam combining. Hanwha said that the ADD-developed 'spectral beam-combining technology' would be applied to the development of the laser oscillator.
Similar news