Rheinmetall unveils extreme terrain Mission Master XT UGV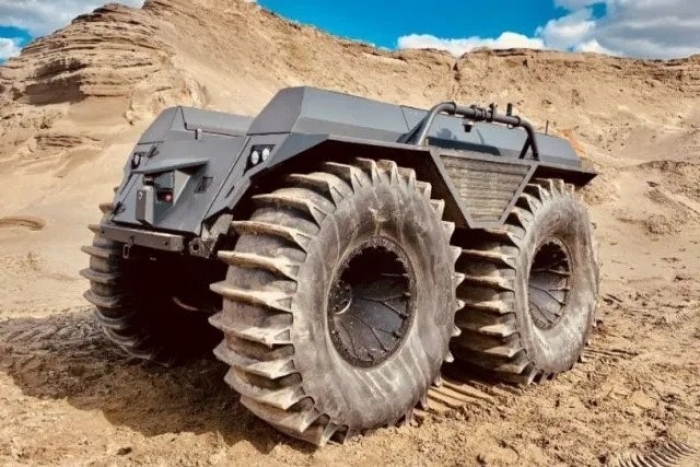 The Mission Master XT is capable of carrying a 1,000 kg payload over ice and snow, and can operate in sub-zero weather conditions, as well as over sandy, rocky and mountainous terrain.

The diesel-powered engine gives the Mission Master XT a 750km range without refuelling and accompanying lithium-ion batteries allow for six hours of 'silent watch' operations.

The UGV also features a continuous tire inflation system that adjusts tire pressure depending on ground conditions. Rheinmetall said the vehicle can also keep moving with holes as big as 2cm in the tires.

It can also be optionally crewed and operated by a human driver using an integrated joystick and emergency seat.

The company said the UGV can also float and swim while carrying its full payload. The system itself weighs 2,217kg.

The UGV is enabled by Rheinmetall PATH, the company's autonomy kit that allows for autonomous driving and navigation capabilities.

Rheinmetall said the Mission Master XT is compatible 'with NATO-standard battle management systems' and can be controlled via a number of systems.
Similar news